Privacy Policy

Privacy Policy
CBN is committed to protecting your privacy and properly handling any personal information we obtain from you. This Kids' Privacy Policy supplements our general Privacy Policy by providing additional privacy measures for children who visit the Superbook Kids website, in compliance with the Children's Online Privacy Protection Act ("COPPA"). COPPA requires that we inform parents and legal guardians (hereinafter "parents") about how CBN collects, uses and discloses personal information from children under age 13, and that we obtain the consent of parents when we collect personally identifiable information of children under age 13. Our information collection practices are described below. We encourage such "kids" to check with their parents before entering information on any website and we encourage parents to discuss with their kids restrictions regarding the online release of personal information to anyone they don't know.
What Kind of Information Is Collected?
The Superbook Kids website requires minimum collection of information from our visitors. In order for a kid to register on the Superbook Kids website, we collect only the kid's first name, kid's birth date, parent's email address, user name, and password. The birth date is collected in order to validate the age of the guest. All such information is collected so kids can participate in activities, play online games, and have a record of scores, accumulated points, and awards. The parent's email address is collected in order to provide direct notice to the parents of registration by their children under age 13, provide notices from time to time about their use of the website and information on feature updates and changes, conduct online contests or sweepstakes, or offer other online activities. We may not condition the participation by a kid in any of our online activities on the kid's providing more information than is reasonably necessary. The kids also are able to email or call us and interact with one of our trained prayer counselors, which would include the collection of the email address or telephone number that he or she uses.
Parental Consent
When kids request a Superbook Kids website account, we send to the parents an email with a link that can be used to create a kid's account by specifying the username and password for the kid's account. If the parent creates a kid account, the parent is consenting and agreeing that it is acceptable for the kid to be registered, enter Superbook contests or sweepstakes, create a publicly viewable cartoon character avatar and username that is displayed in locations such as the account profile pages and game leaderboards, and to contact the Superbook team for prayer or technical support. If a parent creates or permits the registration or entry, the kid will be able to proceed with all such activities described in this policy without further parental notification or consent. Parents will be notified using the parent email address provided at registration if their child wins a contest or sweepstakes. If the parent would like to receive the prize, the parent will need to provide their address for delivery of the prize.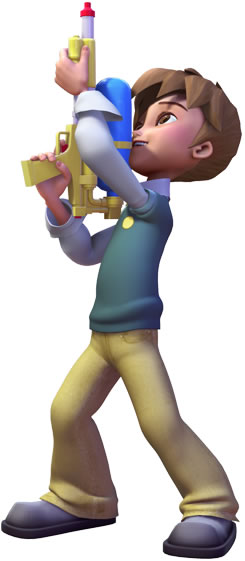 How Information May Be Disclosed
CBN generally does not disclose to third parties personally identifiable information that children under age 13 provide, except occasionally we may share such information with third parties who may be engaged by CBN specifically to handle and deliver certain online activities (e.g., conducting contests and sweepstakes). Such third parties have access to personal information needed to perform their services, but may not use it for other purposes. We may also disclose personally identifiable information to third parties in order to comply with law, judicial process, or requests by law enforcement agencies, to enforce our Terms of Use, to protect the property or security of our website, or to take reasonable measures to protect the rights, property or safety of CBN and others.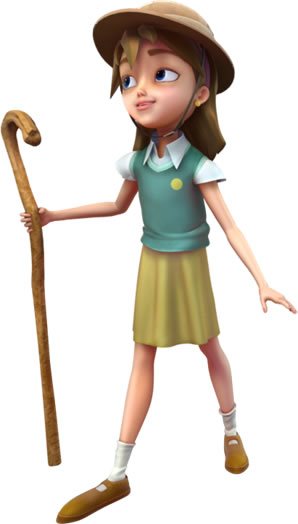 Push Notifications
We send push notifications, the delivery of information from a software application to your mobile device through services such as Apple's Push Notification Service for iOS devices and Google's CD2M and Cloud Messaging for Android devices. Both services are standard features of these mobile device operating systems. CBN manages access, use and disclosure of your personal data that results from your use of these services.
Parental Access
CBN wants to help parents ensure that their kids have a safe and fun online experience. Parents can contact us if they are interested in reviewing any identifiable information collected about their child, have this information deleted, and/or require that there be no further collection or use of their child's information. CBN endeavors to verify the identity of anyone requesting information about a child, to be reasonably certain that the person is in fact the child's parent.
Changes to Superbook Privacy Policy
CBN may amend this policy at any time. Parents of registered kids will be notified of any material changes that pertain to the collection, use or disclosure of kids' personal information. We encourage parents to advise us of any changes to their email addresses.
Contact Information
You may contact us if you have any comments, questions or concerns, by sending an email to , or by sending a letter to:
CBN Partner Services
977 Centerville Turnpike
Virginia Beach, VA 23463

Or you can call us at 757-226-7000, if you are at least 18 years of age.
PROFESSOR QUANTUM'S Q & A CONTRAPTION